Russia Deal Book – Work in Progress
We are now preparing the 2019 Russia Deal Book.
–> Follow the progress as we update the Russia Deal Book every few days through the link below.
–> Participate by providing information, corrections and comments.
The FinancePlus Russia Deal Book is now being updated for 2019. It will have a feature section devoted to the Krasnodar Region of southern Russia. Here you can follow the progress as we prepare the 2019 edition - we update the Russia Deal Book every week. Participate...
FinancePlus News
and Events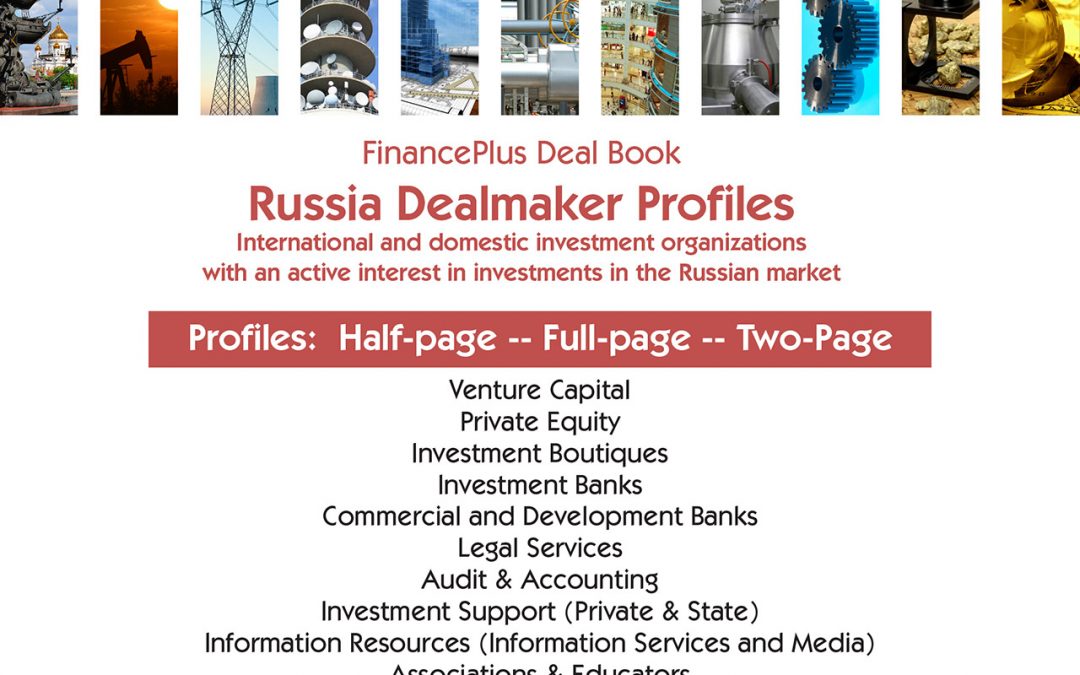 Russia Deal Book Kick-Off:Wine Evening Oct 29th Join us with the British Business Club for a Wine Evening to celebrate the New Russia Deal Book 2019 Vinoteka Il Vino Nizhnyaya Krasnoselskaya 35 bldg 50, Moscow 7:30 to 9:30 We will have a selection of some of Russia's...
Join FinancePlus on LinkedIn
FinancePlus is a global community of more than 1,000,000 financial and investment professionals and the largest owner over finance and investment related groups on LinkedIn. FinancePlus was founded on the basis of the extensive cross-border M&A transaction experience of its owners and members as private equity fund managers and corporate finance advisors.
FinancePlus owns LinkedIn groups that include FinancePlus, Accounting & Audit, Chief Financial Officer – CFO, Private Equity Networking, Mergers & Acquisitions, and TechPlus among others. FinancePlus also owns country business finance and investment related groups in Central and Eastern Europe including some of the largest in Russia and Ukraine.
FinancePlus LinkedIn Finance and Investment Groups
Finance Plus (~483,000 members)
Accounting & Audit (~133,000 members)
Chief Financial Officer – CFO (~115,000 members)
Private Equity Networking (~60,000 members)
Mergers and Acquisitions (~34,000 members)
Private Equity Executives (~5,000 members)
CryptoPlus (~16,000 members)
Tech Plus (~58,000 members)
Tech & Finance (~6,700 members)
Equity Capital Markets (~6,100 members)
Debt Capital Markets (~4,300 members)
M&A Central and Eastern Europe (~1,100 members)
Startups (~3,700 members)